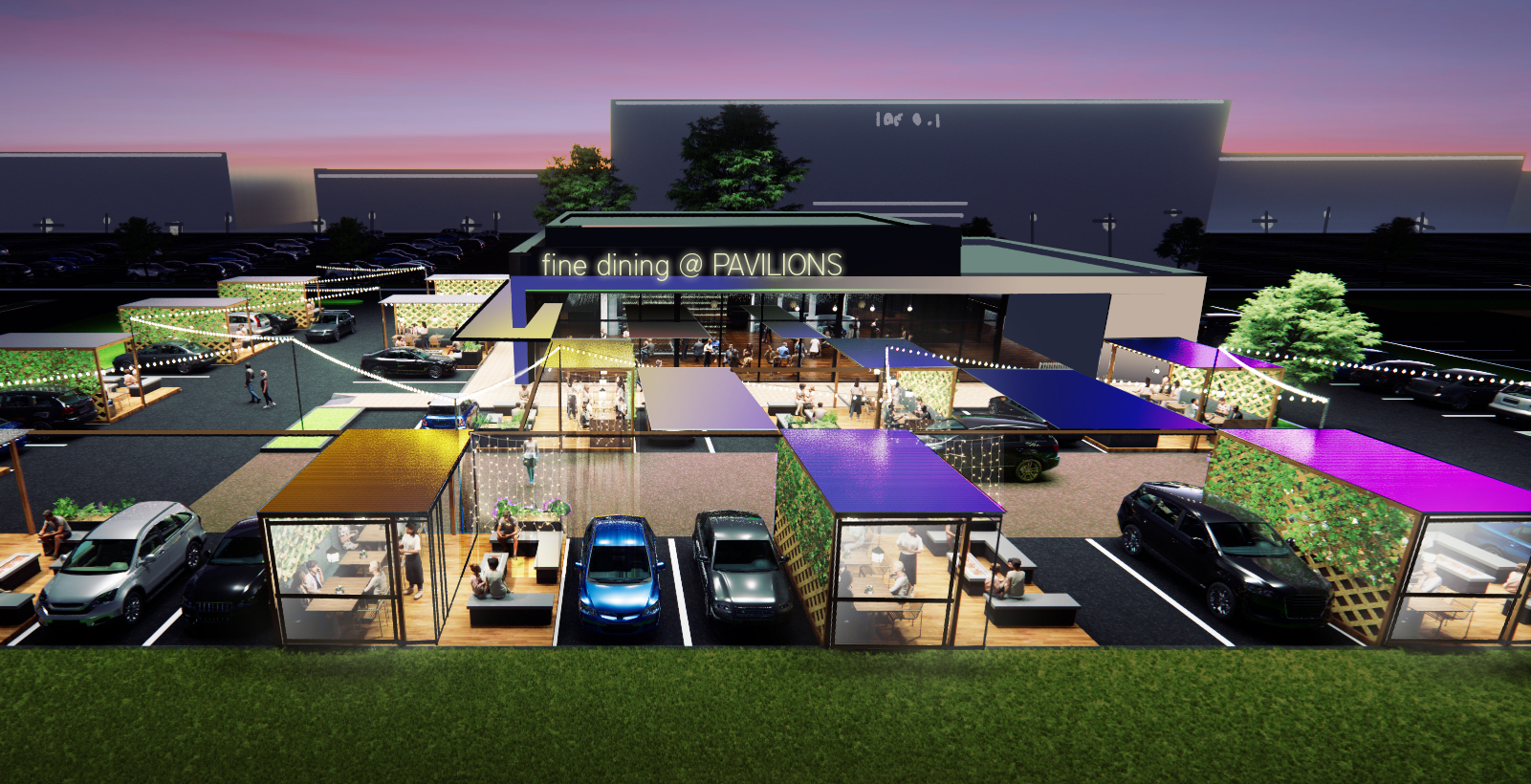 COVID EDITION
OCTOBER 2020
Idea #6
While increasing table spacing can be simple, it leads to less capacity, a problem if you're running a business. Many restaurant owners have made creative use of their parking lots with temporary dining setups. This concept imagines a purpose-built version of this.
Full disclosure, this concept borrows an idea from glamping. –whats Glamping? Glamping is "glamorous camping", check it out! There has been an explosion in services that will provide campers with an Instagram-able campsite, pre-prepared for people who like the idea of camping but also like brunch at the Ritz and sleeping well.
This concept uses repurposing the parking lot to create a network of private dining pavilions. Customers make a reservation and pull up to their own dining environment, with patio seating, dining table, and wait-staff.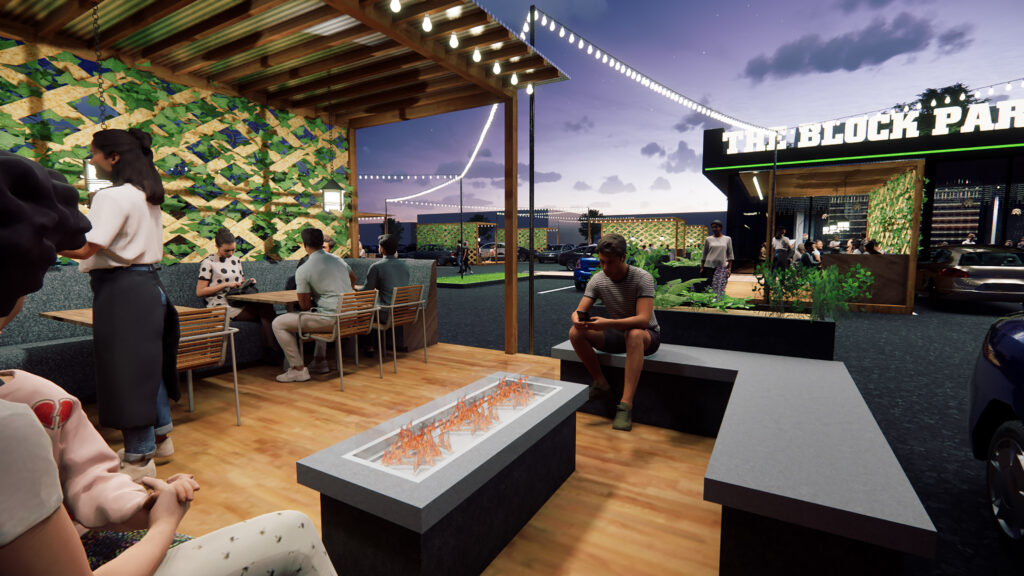 Fitting out the parking lot with this idea could be a way of increasing capacity while taking what may have seemed like a downgrade and turning it into an upgraded experience. An activated version of this might feel like a festival or block party. At its core, this idea does not try to "return to the way things were" Instead it tries to create a new type of dining experience with the available real-estate.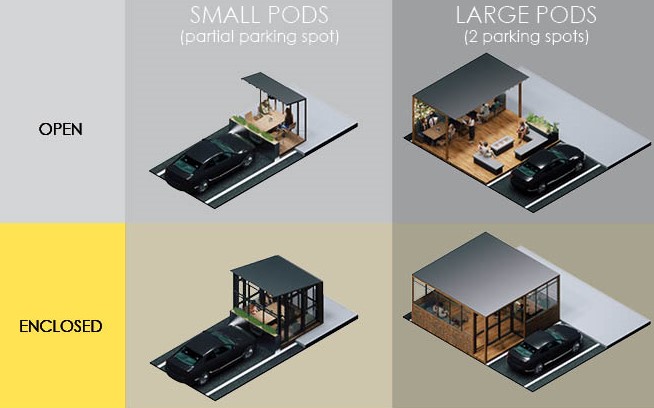 Depending on parking availability and climate considerations, these deployable pods could be utilized in a multitude of ways. From an intimate dinner to a family gathering. From a warm summer day to a cool winter night.
At TK Architects we are always thinking of new and innovational designs. Hopefully, this gets you thinking. Is there a more practical way to reimagine this idea? Let us know!
Founded in 1981, TK Architects is a full-service architectural firm that offers all professional design services in-house to simplify and streamline coordination, including: Architecture, Interior Design, Graphic Design, Structural Engineering, Mechanical, Electrical, and Plumbing Engineering. The firm's focus is entertainment architecture and engineering, including cinema, bowling, bars/lounges, food service, and entertainment centers worldwide. TK Architects provides the right services at the right time to meet client's specific needs, including: New Buildings, Tenant Interiors, Renovations, Facility Upgrades, and Maintenance.
For more information about TK Architects please visit www.tkarch.com or contact Jack C. Muffoletto, at jcmuffoletto@tkarch.com
Steven Dragan