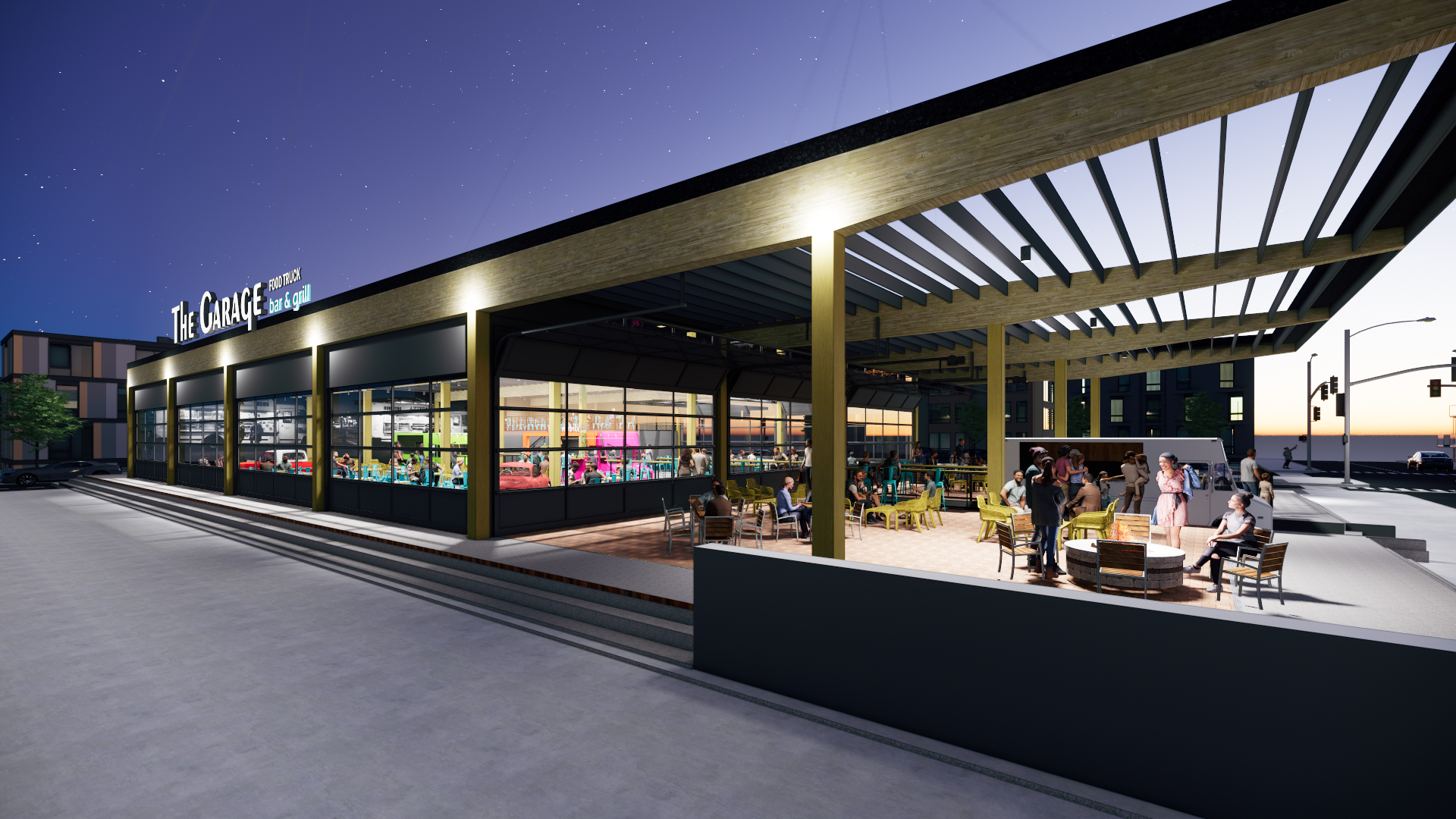 COVID EDITION
OCTOBER 2020
Idea #7
Food trucks were a hit before Covid. Not only are they convenient, deployable, and festive but they've been elevated from a culinary view point in the past decade.
This concept builds a restaurant around the food truck phenomenon that is all about flexibility. From a construction point of view, this building is columns, beams, roof and a lot of garage doors. Spatially, this is a dining space with a block of restrooms, no kitchen, no coolers, no hoods. The kitchen is in the vehicles and can be supplemented as needed. On nice days this can be an open air restaurant, almost like a biergarten or farmers market. As the weather turns, the doors come down and the restaurant transforms into a light filled, cozy conditioned space.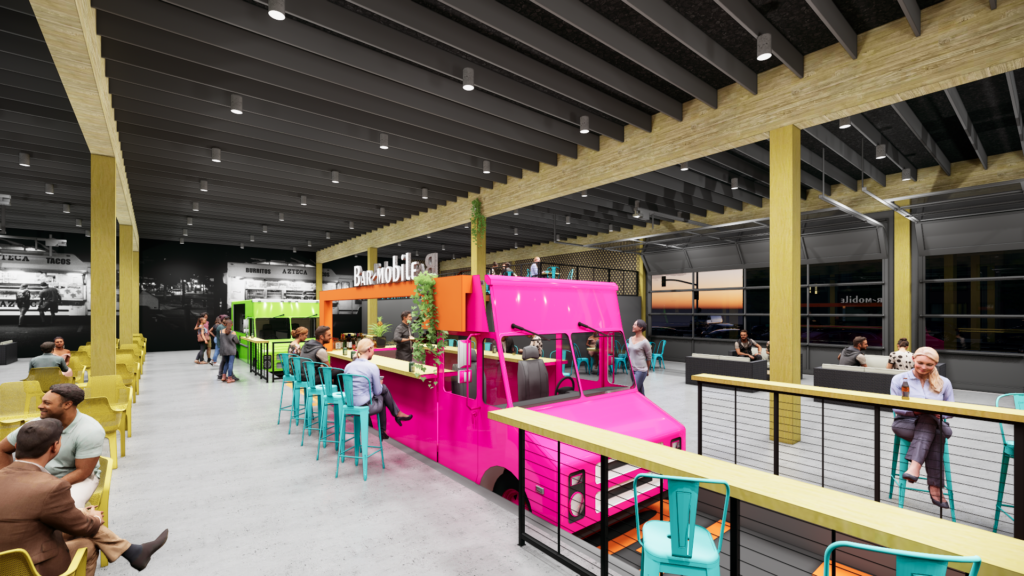 This concept solves the awkward patron-vendor height difference by elevating the dining platform for customers. Along either side of the truck lane is a rail with a bar-top for fall protection and dining space. Although there are a number of ways this concept could be implemented aesthetically, this one played around with a garage theme and even teases the idea of a bar-mobile with horseshoe bar seating. Durable polished concrete floors, exposed structure, supersized graphics, and ample natural light provide style on a budget. The color comes through vibrant furniture and the trucks themselves.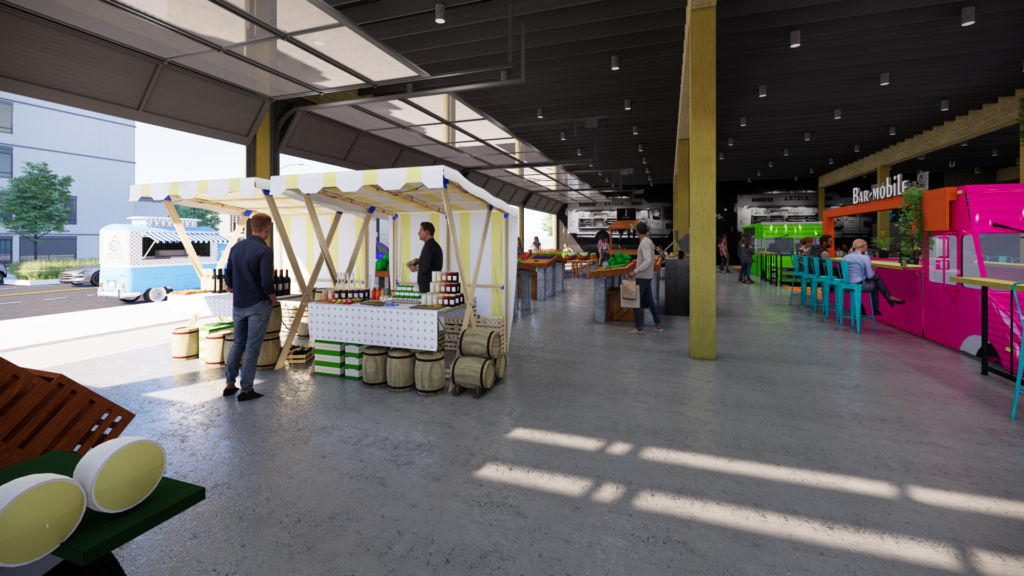 You could also imagine other functions or revenues that could happen in a structure like this: games, retail pop-ups, local collaborations, events. Ultimately this concept takes the food truck festival, a popular trend that happens on street curbs and gravel lots, and elevates it, creating a flexible year-round space for dinging, commerce, and gathering.
Well, that wraps up our 6 week exploration of the Food and Beverage facility of the future. We hope you enjoyed this playful series and maybe came away with some ideas.
Do you have one you'd like to see tested out and illustrated? We'd love to hear about it!