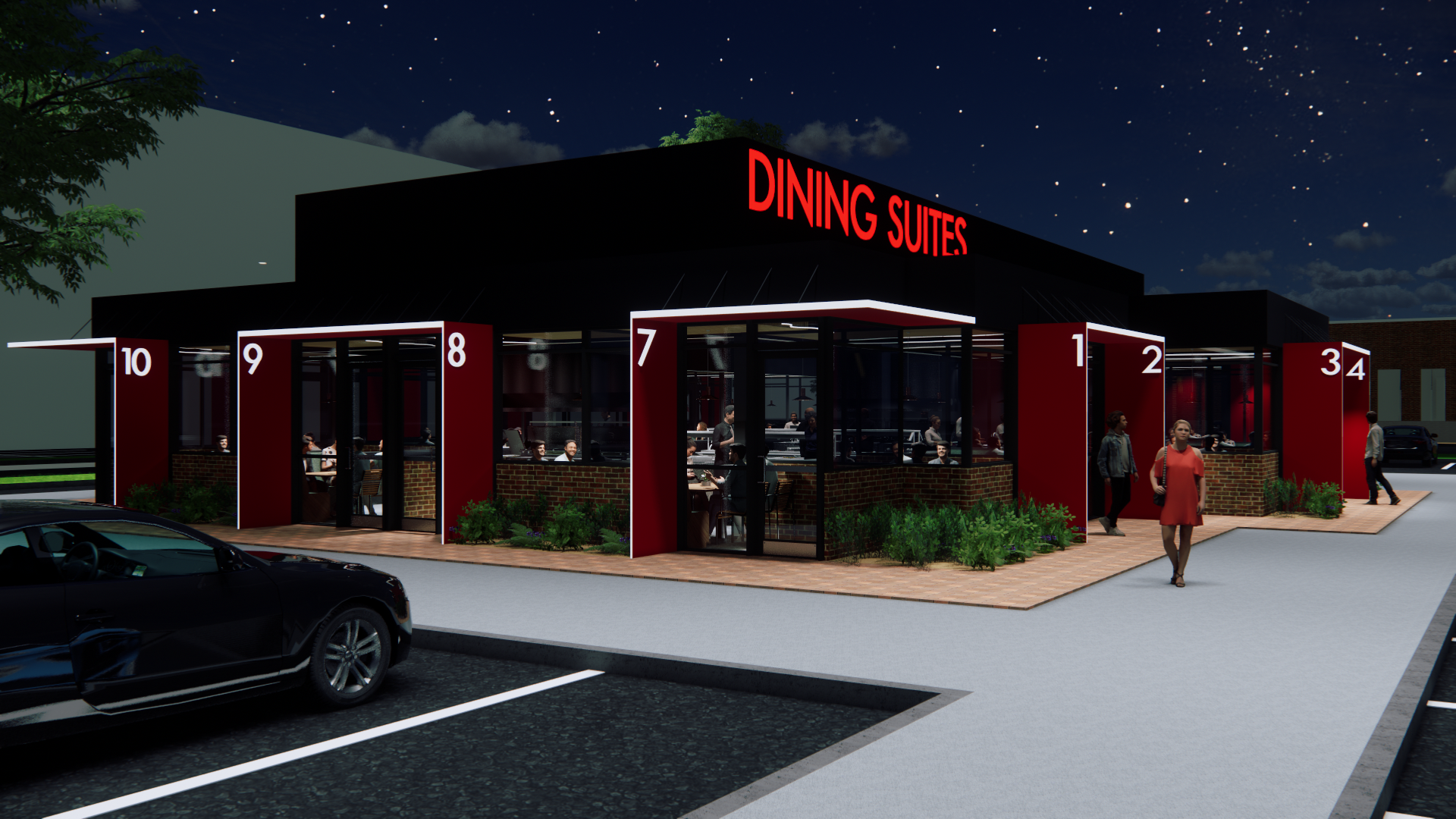 COVID Edition
September 2020
Hello Again! We're in week three of our blog series "Re-imagining the Restaurant". This series starts with the premise that changes in customer attitudes and habits have been accelerated by the pandemic. Then we ask our designers to imagine a facility around those future trends. This week imagines one way a facility could become more flexible.
What will the future look like?
As we said last week, These are not necessarily ready-to-ship solutions but what-if scenarios meant to build a bridge between where we are now and what the future may hold.
Idea #4
One Covid trend we've seen is people like going out, but prefer to have their own space.  Consider the dining tents in parking lots or recently the NFL games with separated groups of fans (Go Chiefs!) Combine that with the VIPification of entertainment spaces and the culinary rise of the open-show-kitchen…voila, you have a new idea.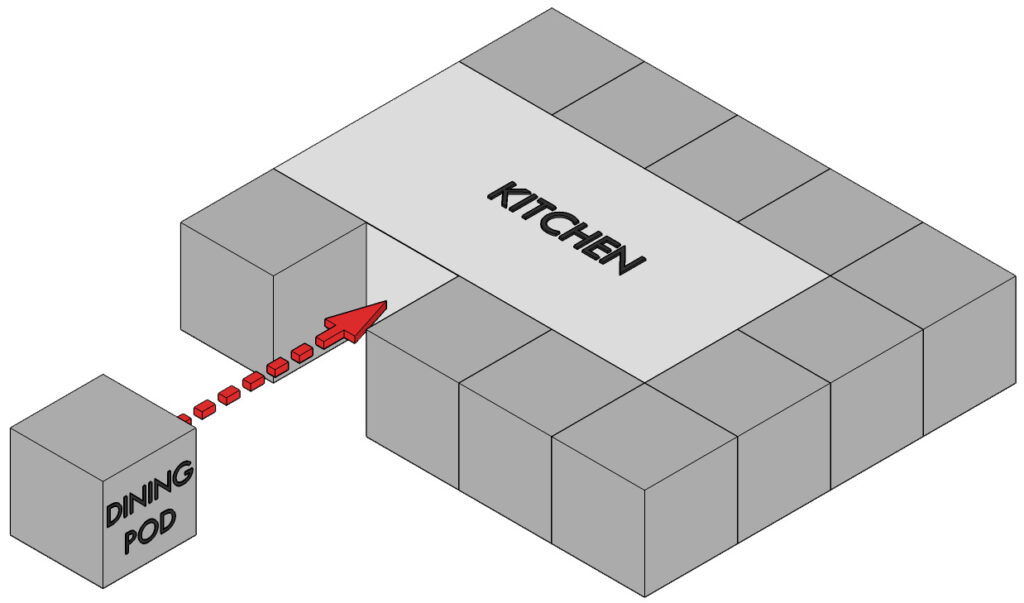 This restaurant concept starts with the kitchen and plugs in different size dining suites. The goal here is to flip the script on social distancing. Instead of awkwardly spaced tables, this concept creates an upgrade: the VIP dining suite and gourmet open kitchen.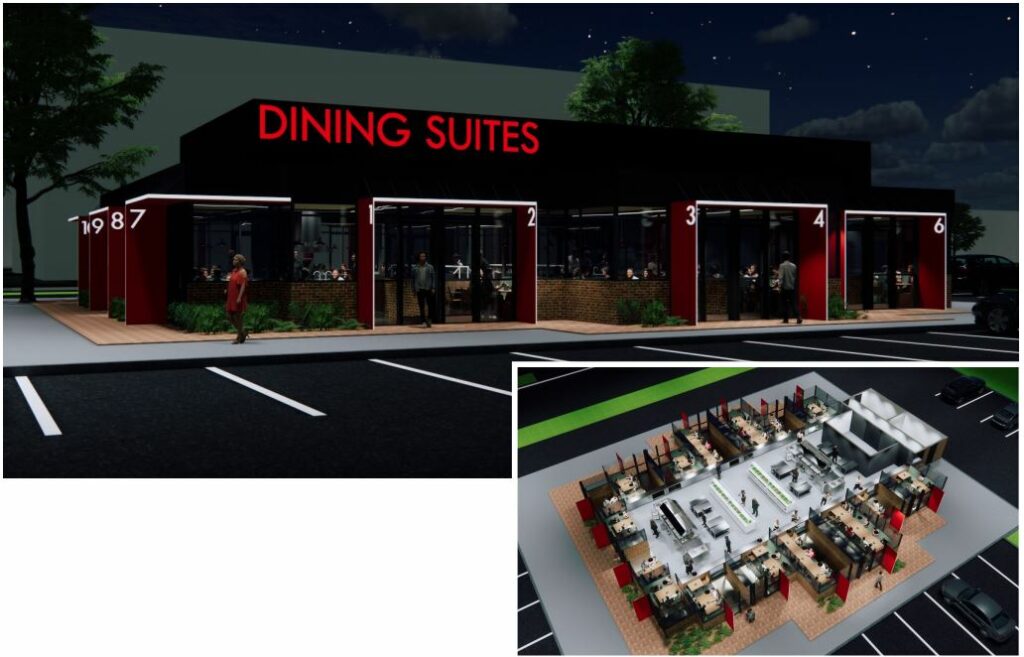 Each dining suite has it's own entrance and dining pod. Spaces are cozy and private but still within view of other diners and the kitchen. Server's connect with customers directly from the kitchen.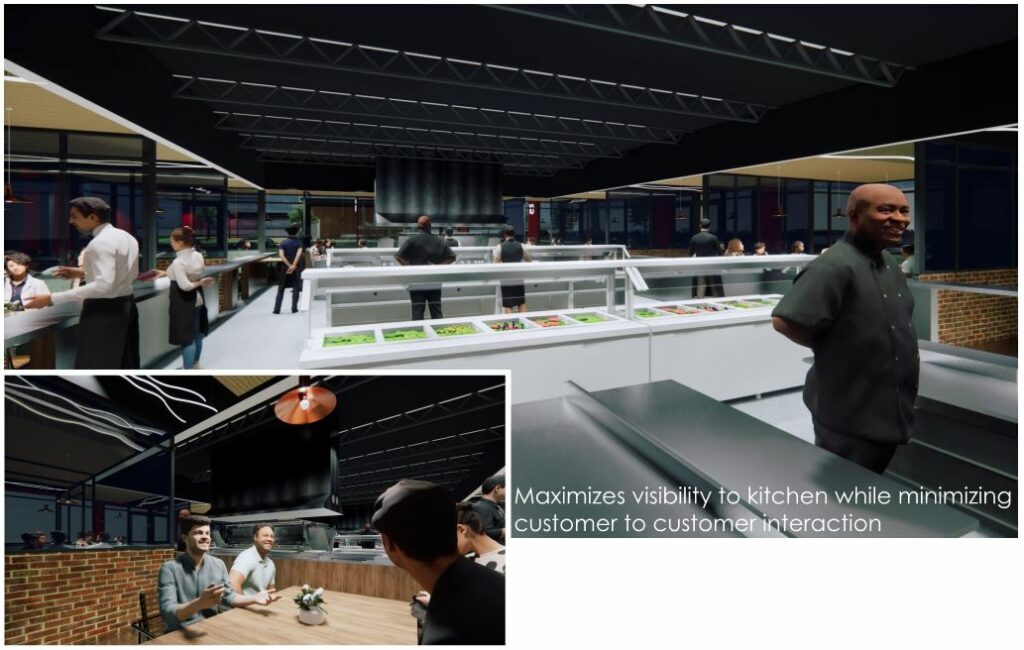 This concept restaurant is a bit of an all-in scenario, but one thing is certain. If you can find ways to frame the upcoming changes brought about by the pandemic as upgrades, you're more likely to build loyalty and thrive.
Steven Dragan

Founded in 1981, TK Architects is a full-service architectural firm that offers all professional design services in-house to simplify and streamline coordination, including: Architecture, Interior Design, Graphic Design, Structural Engineering, Mechanical, Electrical, and Plumbing Engineering. The firm's focus is entertainment architecture and engineering, including cinema, bowling, bars/lounges, food service, and entertainment centers worldwide. TK Architects provides the right services at the right time to meet client's specific needs, including: New Buildings, Tenant Interiors, Renovations, Facility Upgrades, and Maintenance.

For more information about TK Architects please visit www.tkarch.com or contact Jack C. Muffoletto, at jcmuffoletto@tkarch.com