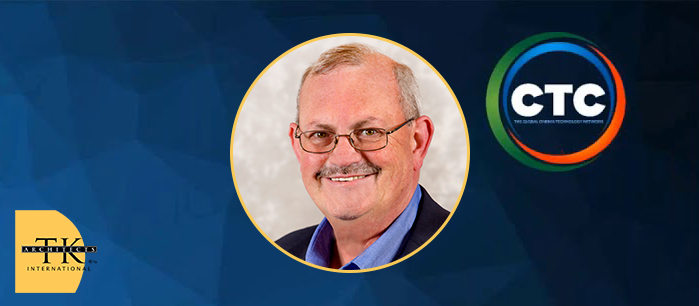 Who is CTC?
The Cinema Technology Community (CTC), is an independent, not-for-profit membership organization that aims to advance the use of technology to enhance all aspects of the movie-going experience.
With over 450 members in more than 65 countries, the members represent all facets of the film industry; from film distributors to cinema exhibitors, integrators, manufacturers, journalists, and thought leaders. The membership community is united by a shared passion for technology and the cinematic experience.
What is the Lifetime Achievement Award?
The Lifetime Achievement Award this year is awarded to not one but two individuals, rewarded to individuals to recognize their efforts to support the cinema industry.
On November 26th, 2020 CTC announced the recipients of its prestigious 2020 awards at its appropriately special online event, 'One Community Day'. The awards night recognized individuals and organizations that continue to drive excellence in movie-going through the use of technology and outstanding service to the industry.
Representing TK Architects, our very own Mike Cummings. Mike is being presented with the Lifetime Achievement Award for being a "true technologist" for his understanding of the cinema industry. Mike and TKA are renowned as one of the first to pioneer in the use of 3D designs to build cinemas. As architects moved from 2D pencil-to-paper drawings to Digital 3D Building Information Modeling, TK recognized the opportunities that 3D design could bring. Providing clients with digital walk-thrus of cinemas while still in the concept stage, this technology proved to be better collaboration with project partners while reducing on-site construction costs and wastage. This technological revolution has enabled TK to continue to be at the forefront of global design creating amazing cinema spaces for all to enjoy.
Mike is not only a major part of TK Architects, he is also a big part of the cinema industry. This well-deserved recognition makes us proud and we hope he is planning a big party!
CTC Annual Awards 2020
Join film-critic, author and broadcaster Mark Kermode and CTC's own 'Last Projectionist Standing' Dave Norris in recognizing the 2020 Award Recipients in the video below:
Visit video on youtube for timestamp to Mikes Lifetime Achievement presentation: https://youtu.be/47poWiqsoJI (click "more" in the description)
Covid Innovation Award – Vista Entertainment Solutions
Cinema of the Year – Nightflix Cinemas
Rising Star – Alice Tentori
Technology Pioneer – Dolby Laboratories
Outstanding Achievement – CJ Cinema Summit
Lifetime Achievement – Mike Cummings
Lifetime Achievement – Peter Hall
For further information on CTC including membership opportunities, visit www.cinema-technology.com or email info@cinema-technology.com