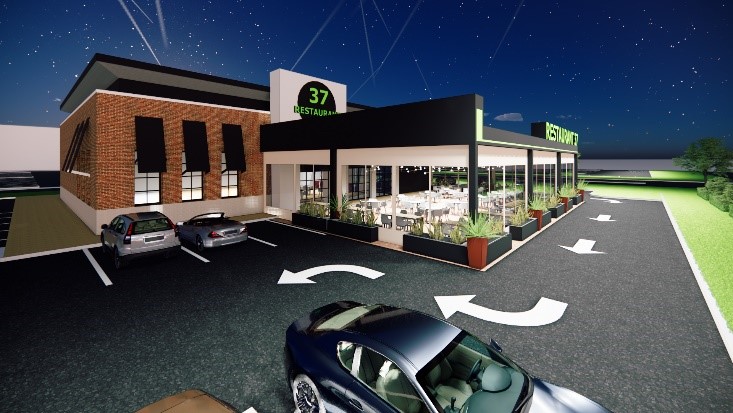 DESIGN IDEAS FOR OUR NEW REALITY
August , 2020
Hello Again! We're in week two of our blog series "Re-imagining the Restaurant". This series starts with the premise that changes in customer attitudes and habits have been accelerated by the pandemic. Then we ask our designers to imagine a facility around those future trends. This week imagines one way a facility could become more flexible.
What will the future look like?
As we said last week, These are not necessarily ready-to-ship solutions but what-if scenarios meant to build a bridge between where we are now and what the future may hold.
Idea #3
If the pandemic has taught us anything its that adaptability is key. More than that, maintaining a brand experience as you do it is the difference between "sorry it has to be this way" and "look at this premium upgrade we're giving you".

This idea focuses on flexibility; one restaurant that can transform to deliver three distinct customer experiences. The main design move here takes an existing restaurant and adds on a flexible porte-cochere. Consider this the super-structure which different elements can be plugged into, enabling it to switch between normal mode, expanded dining mode, or luxury pick-up mode.
Mode 1: Double the dining. Create an intentionally designed covered space with premium pavers as flooring, heating elements for comfort through the seasons. Thoughtful layout and lighting can make this feel like an extension of the dining area. Ultimately, this mode is aimed at increasing capacity while providing distance.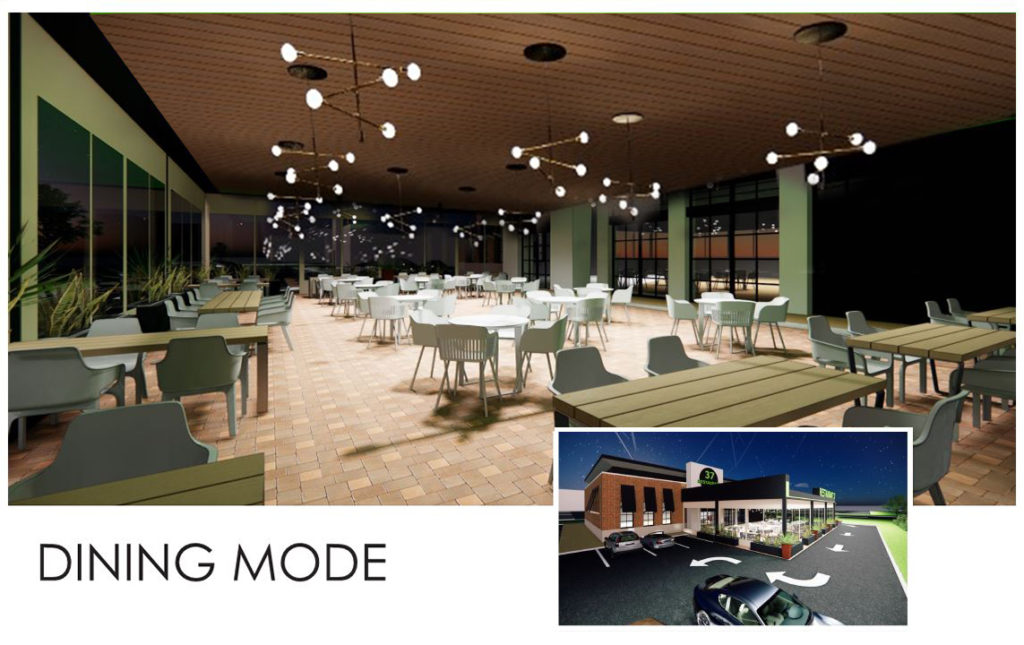 Mode 2: Premium Pick up. Perhaps your brand has $$$ or $$$$ on yelp, should pick up need to become the primary means of revenue, a premium pick-up zone can preserve your brand prestige by elevating the experience. Something to differentiate your experience from fast-food, and remind your customers that you pay attention to detail, atmosphere, and customer service even as you pivot from one mode to another.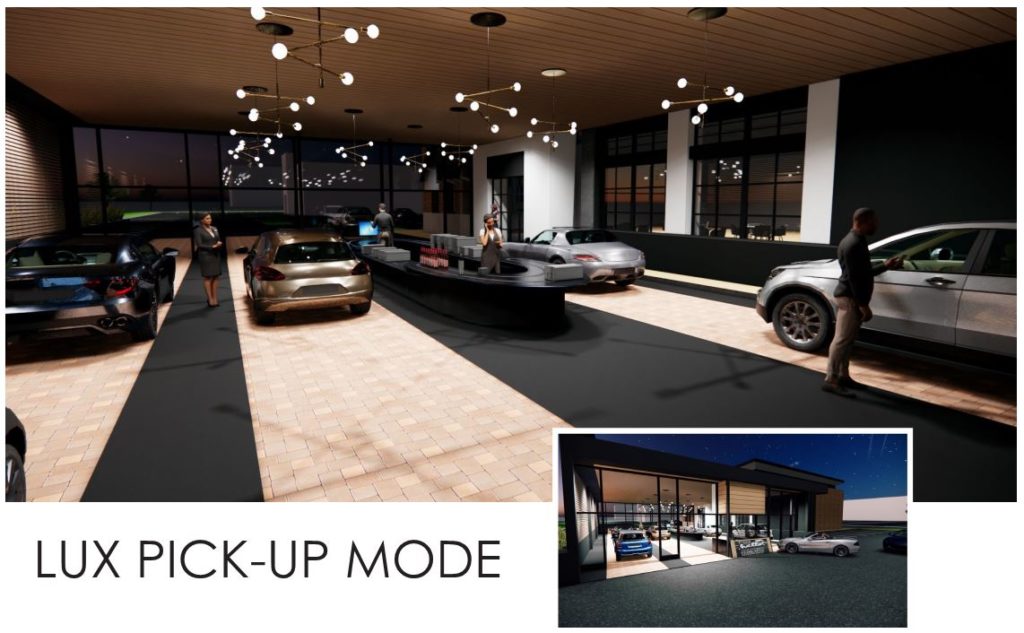 Mode 3: A "normal" restaurant with a premium drop off and modest patio. This mode is the business-as-it-used-to-be version. The porte-cochere remains, the premium paver tiles remain and create an upgraded arrival, even some covered parking. However, the more important aspect is that it is ready to switch to the other modes if needed to continue to deliver a premium experience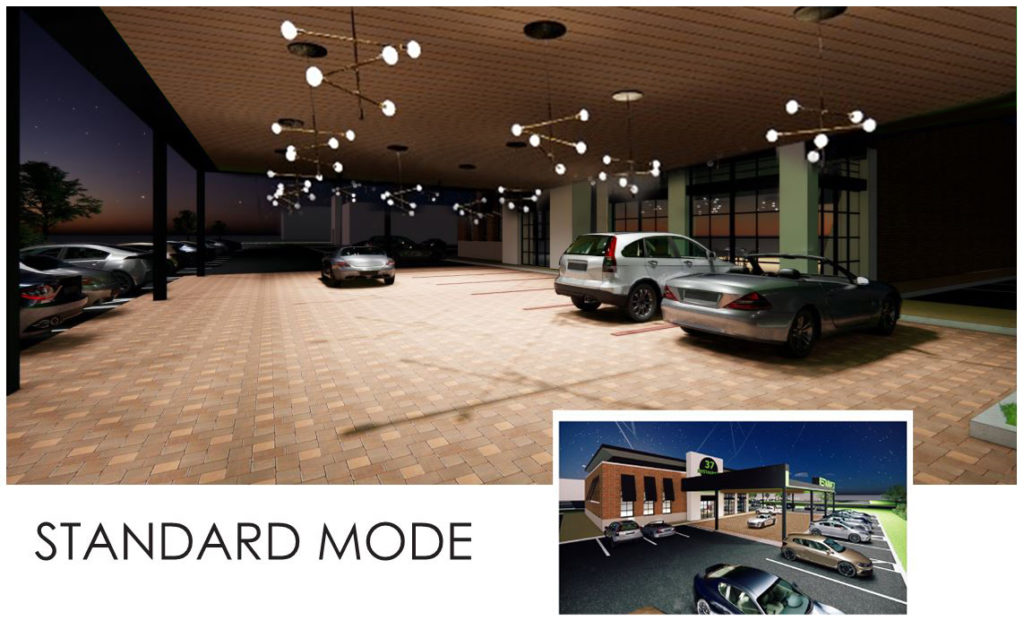 I hope you enjoyed this week's idea about the restaurants of the future. Did this spark any ideas for you? Perhaps you know how we can improve one of these…we'd love to hear from you!
Stay tuned!
Steven Dragan

Founded in 1981, TK Architects is a full-service architectural firm that offers all professional design services in-house to simplify and streamline coordination, including: Architecture, Interior Design, Graphic Design, Structural Engineering, Mechanical, Electrical, and Plumbing Engineering. The firm's focus is entertainment architecture and engineering, including cinema, bowling, bars/lounges, food service, and entertainment centers worldwide. TK Architects provides the right services at the right time to meet client's specific needs, including: New Buildings, Tenant Interiors, Renovations, Facility Upgrades, and Maintenance.

For more information about TK Architects please visit www.tkarch.com or contact Jack C. Muffoletto, at jcmuffoletto@tkarch.com