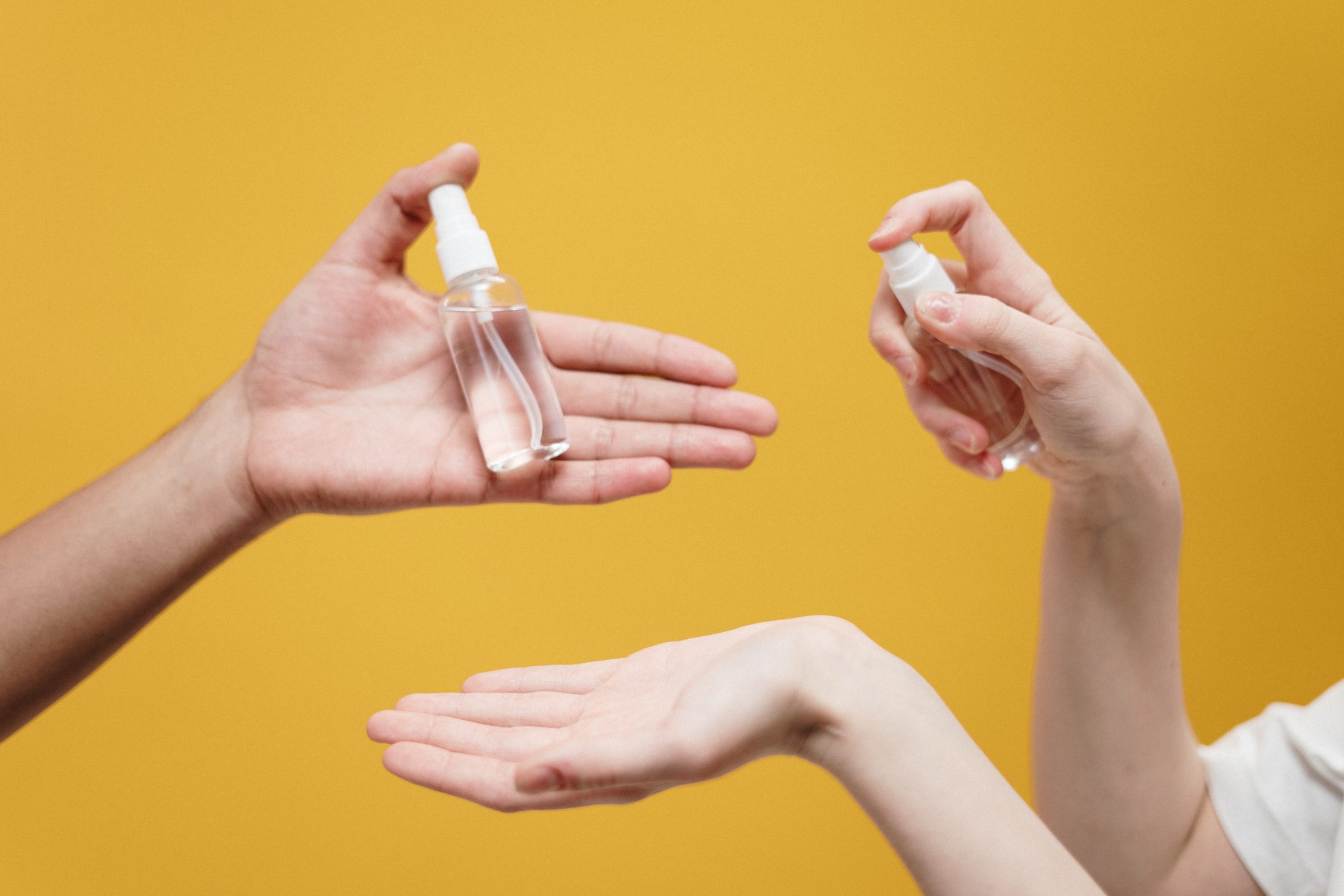 September 3, 2020
The 'New Normal'
Gloves, a mask, and a pocket full of sanitizer, "Business as usual", is a common phrase that describes anything BUT the landscape of the industry in 2020. With the world on high alert, it seems nowadays, 'normal' is something we no longer have access to. Instead, business continues, but under a new set of rules. An environment of uncertainty, but surreptitiously presenting an opportunity for businesses and entrepreneurs to define, 'new normal' and thrive.
From creative economical design to luxurious VIP concepts, here at TK Architects International we help clients worldwide establish and execute their brand and style. Our focus is entertainment architecture and engineering including cinema, bowling, bars/lounges, food service, and entertainment centers. We work to develop solutions for the new normal and create a safe and clean environment for our clients' customers, without sacrificing design, or experience.
A Virtual Sit-down with Tamra Smith of Lucas Flooring
Earlier this month one of our own, Melissa Miller was interviewed by Lucas Flooring, a full-service commercial flooring provider owned and operated locally here in KC. Melissa talks about the impact of COVID-19 and how it has affected the way that the interiors team specifies materials for projects while staying on the cutting-edge of design.
QUESTION: What new material trends do you see in the theater/hospitality segment?
ANSWER: Before the virus, we were seeing arcades, bars, and restaurants becoming more experiential in design. Incorporating the use of materials to define spaces. Those materials became more natural like woods, stones, and other similar textures. On another note and due to the pandemic, we may see the idea of social distancing in public change how we create experiences. How do we use techniques and materials as semi-natural barriers to create that separation of space and maintain an experience for the customer?
QUESTION: Do you have a personal favorite new trend? If so, what?
ANSWER: Love that color is making a comeback. The cinema industry took a turn toward hospitality design a while back and everything became very neutral. Now we are starting to see pops of color come back in our designs. It's more fun, and it feels more designed.
QUESTION: Are any types of materials now being avoided? If so, why?
ANSWER: Durability was, and will always be key, but now we must consider cleanability and anti-microbial content due to COVID-19.
QUESTION: What new color trends are you seeing?
ANSWER: Greens of every color, and pops of pastel pink. Last year's deep blue is still very prominent as well.
QUESTION: What impact is COVID-19 having on your projects? What about how you engage clients?
ANSWER: Our clients have started getting creative in how they operate. One client started rigging movie screens on their building exterior to turn their parking lot into a drive-in. Likewise, contactless delivery is changing how food is handled. More and more apps for ordering are being used instead of a traditional concessions counter. Within our office for example, we are doing a lot more Zoom/MS Team calls, while still continuing to use our phone to communicate with our clients.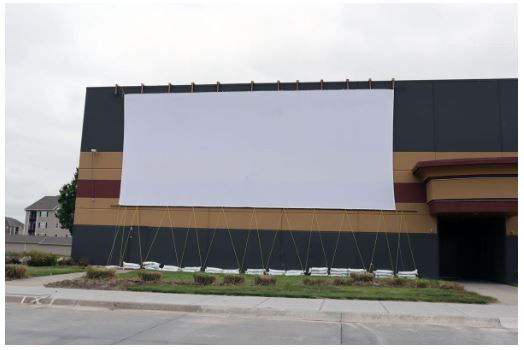 QUESTION: How about on material selections?
ANSWER: We are going to see a turn towards anti-microbial. The materials still have to be aesthetically pleasing, but also very cleanable in order to make the customer comfortable. Educating the customer on these non-visible issues is equally important.
QUESTION: What is the most difficult thing about designing for theaters today?
ANSWER: There is the constant battle, "… how do we get families out of their homes and back into the theatres…?" With so many choices for the entertainment dollar, cinema operators must try to reinvent the movie-going experience. And maybe it's not for just movies. It might now be E-gaming events, concerts or TV series finales instead. There are innovative opportunities for expansion when it comes to big-screen cinemas.
QUESTION: Anything else you would like to add, or want people to know?
ANSWER: The biggest thing is that a lot of cinemas are starting to turn into family entertainment centers, to create a one-stop full-day experience, instead of a two-hour event. Cinemas are not spaces where people think of social distancing. Therefore, our challenge is how to make semi-natural barriers that allow customers to enjoy their visit without feeling uncomfortable or crowded.
Cleanliness is King
Durability is key. We do not want to specify a product if it will not last the test of high traffic. Our clients want their theatres to be classic, not trendy, so the materials need to last, but with the added in coronavirus pandemic at the forefront of people's minds, cleanliness is king. materials need to be easily cleanable and need to last through constant and consistent cleaning.
How is COVID-19 affecting your business/industry and what are some things that have become the new normal for you? Let us know in the comments and most of all, wash your hands and stay safe out there!
Jack C. Muffoletto

Founded in 1981, TK Architects is a full-service architectural firm that offers all professional design services in-house to simplify and streamline coordination, including: Architecture, Interior Design, Graphic Design, Structural Engineering, Mechanical, Electrical, and Plumbing Engineering. The firm's focus is entertainment architecture and engineering, including cinema, bowling, bars/lounges, food service, and entertainment centers worldwide. TK Architects provides the right services at the right time to meet client's specific needs, including: New Buildings, Tenant Interiors, Renovations, Facility Upgrades, and Maintenance.

For more information about TK Architects please visit www.tkarch.com or contact Jack C. Muffoletto, at jcmuffoletto@tkarch.com