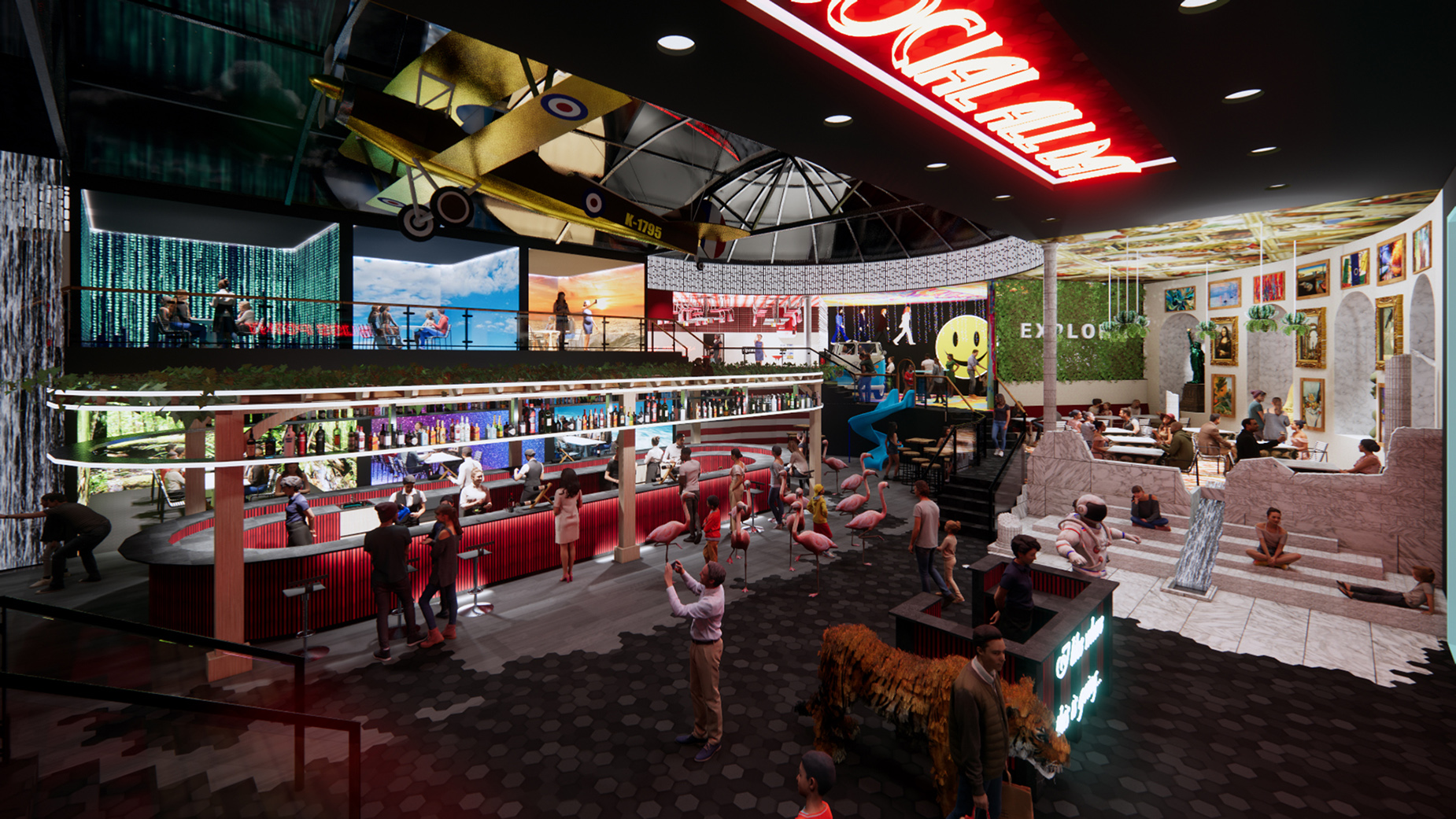 The new table, experiential restaurants are in vogue. Dining out isn't only about eating and drinking, it's about the entire dining experience. Diners want to feel like they are getting more than a meal. They expect more out of their time at the bar or restaurant – they want that extraordinary experience. They crave that "experience" that creates memories, and with this, they are willing to pay extra.
With the influence of today's technology and trends providing a memorable experience has become a necessity. Today's patrons are searching for that "new and exciting experience" it's culinary wanderlust. The basic elements of operating an alluring restaurant are still very important – great food, first-rate drinks, good service, cleanliness, and appealing design. Blending the experience with the deliciousness of each bit is how to optimize your success.
Welcome to Bliss Point – experiential dining that looks to augment your experience with flavor! Renowned American market researcher and psychophysicist Howard Moskowitz describes bliss point as "that sensory profile where you like the food the most." It is the combination of sugar, salt, and fat that act synergistically and are more rewarding than any one ingredient. This is the same essence that is used in good design – the whole is greater than the sum of its parts.
Bliss Point is a case study that TK Architects has developed to create a uniquely designed space that puts experiential dining at the for-front. The use of technology, innovation, quirky themes, unexpected strategies, and thoughtful design geared towards creating extraordinary encounters for your guest. The notion of creating immersive spaces that really drives the experience, consumers are responding to these extravagant forms of design and décor.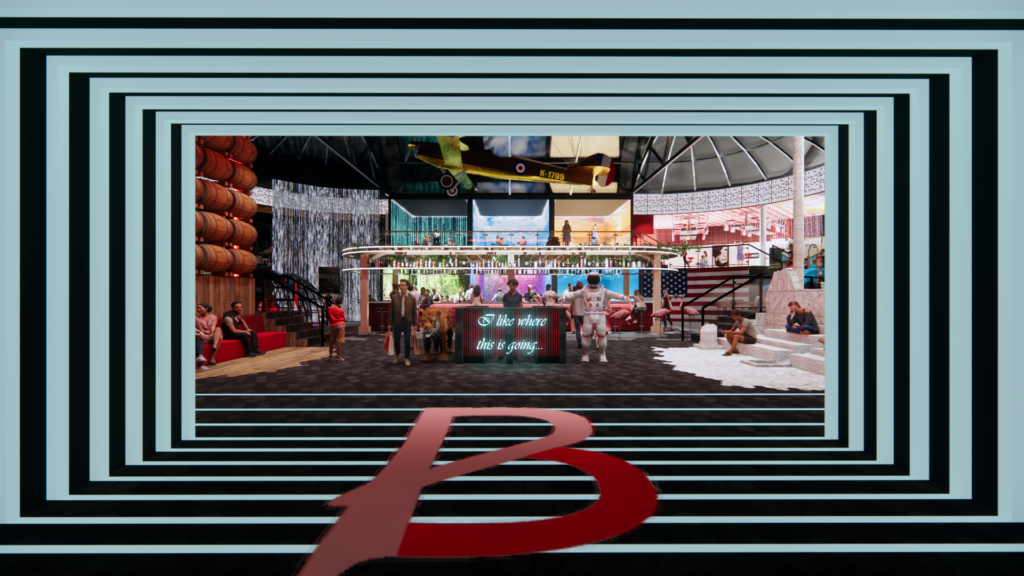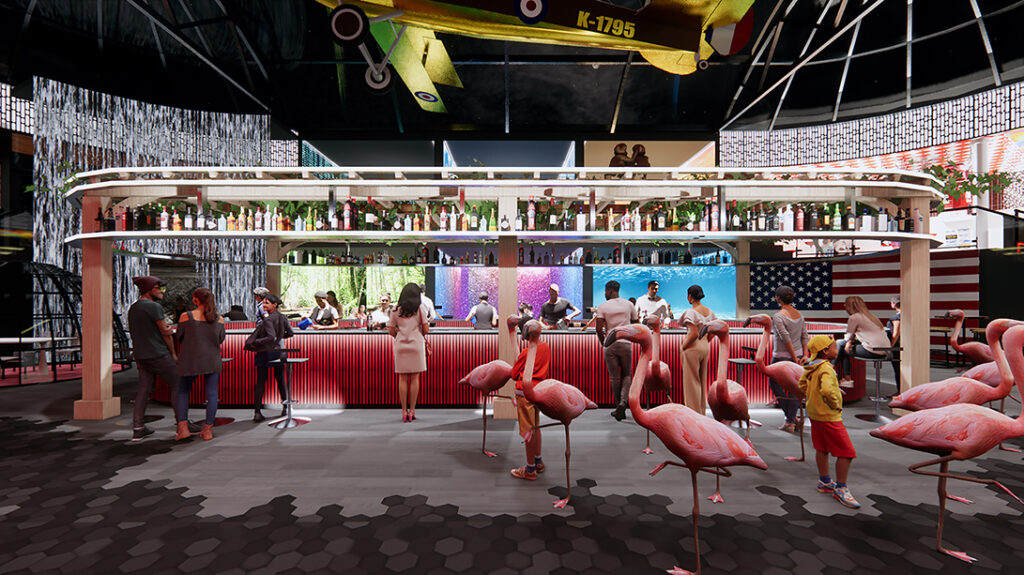 Bliss Point is entered through a portal intended to transport patrons from their daily rituals into a multi-sensory dining experience. Patrons are greeted by a host, an astronaut, and their pet tiger (this place is Instagram heaven)! The restaurant is organized around a central bar (be careful not to scare the flamingos) that provides views to each unique experiential dining room. The experiences are as follows: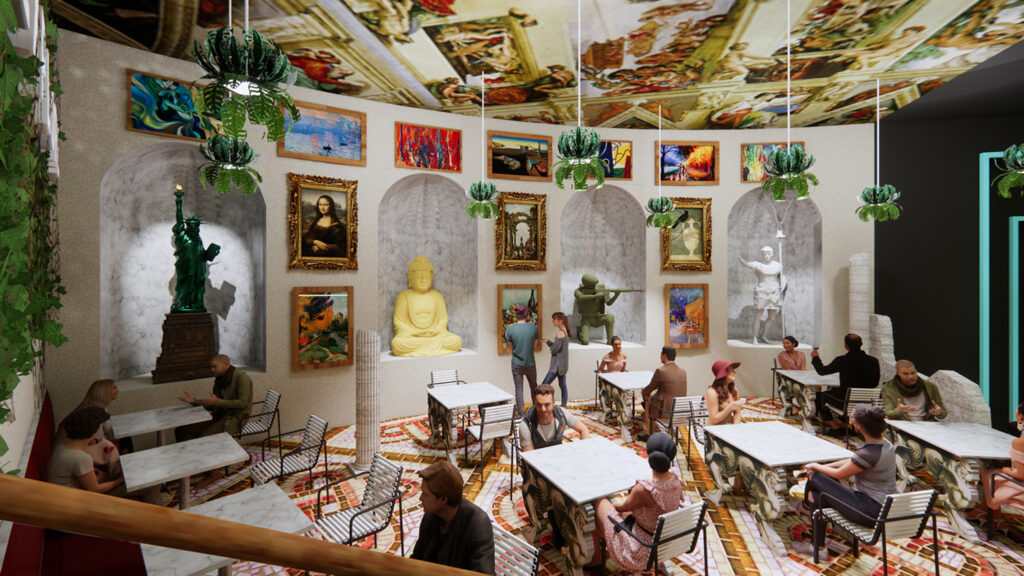 Experiential food museum – a hybrid space devoted to a cultural phenomenon of putting food on the art spaces table. The gallery walls liven the museum space with peculiar art pieces.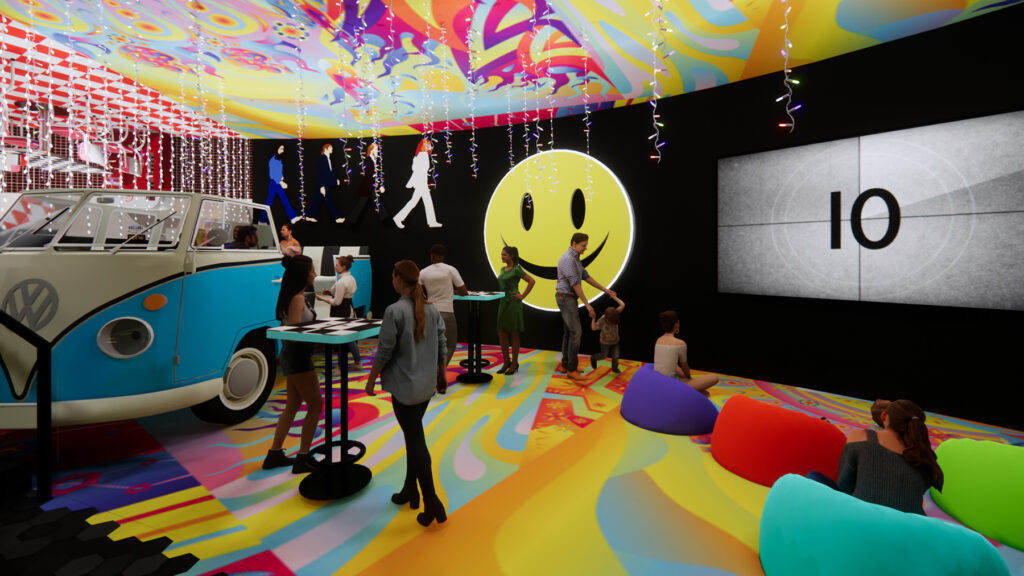 Hipster family space – an era-specific space that conjures up days of the past and fun that only the undecade could bring! The nostalgia-centric experience created by this space is one that is rooted in the desire of the traveler to feel connected to a world that they knew.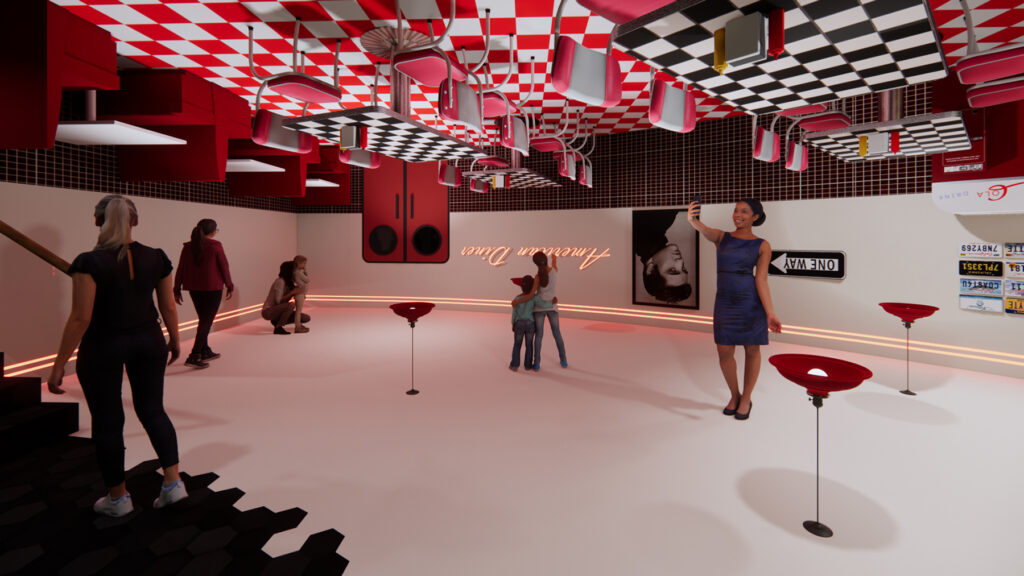 Pop-up dining event – the focal point here isn't necessarily the food, but the combination of the senses that create something unique.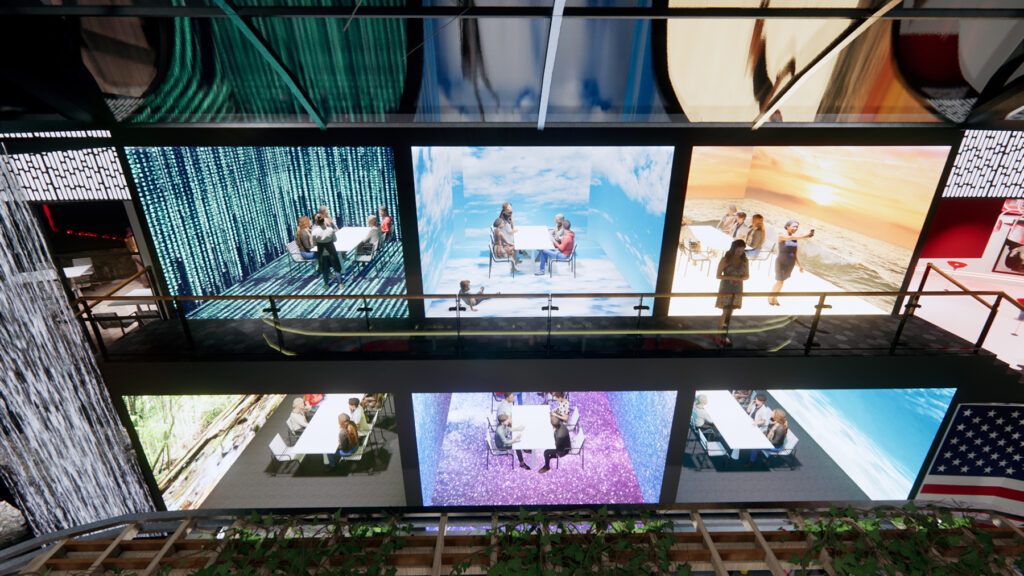 Multi-sensory dining experience – the use of projection mapping and active lighting enhance the dining experience.  The high-tech design allows for an ever-changing space and offers the patrons the ability to be transported anywhere as a paring component with the course.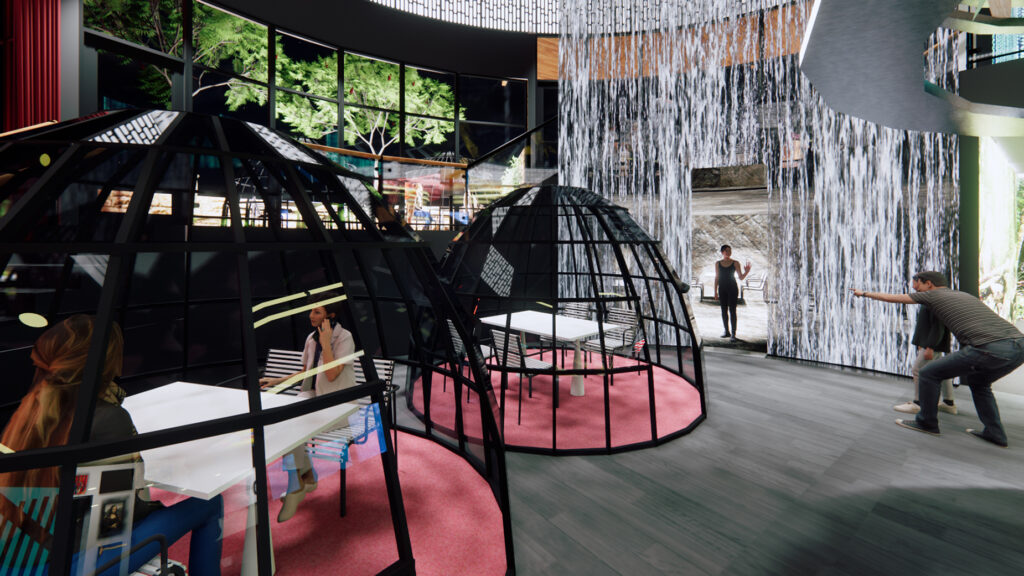 Dining pods – social distancing at its finest, diners are cocooned in glass houses.  Individual pods let patrons experience intimate dining within an active space.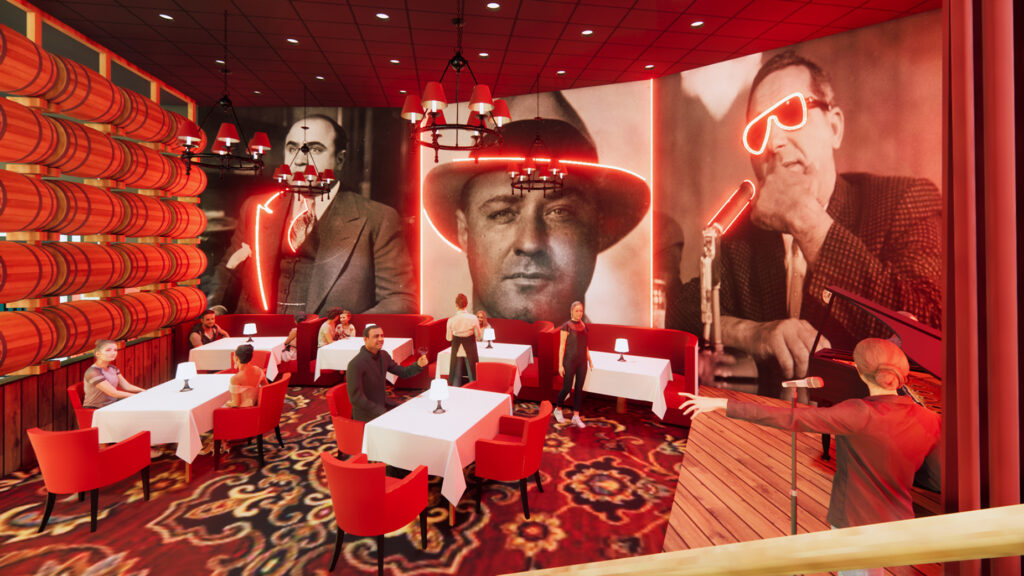 Experimental cocktail lounge – boozy lounge space that adds another layer to the experiential atmosphere bringing smoke and stage performers.
Turning dining into an event may be the key to unlocking a higher check average. Check out the survey data from EventBrite:
75% of people believe unique dining experiences are worth paying more for

50% of people would pay more for the exact same menu if it had a chef interaction

59% of people say cost does not impact their attendance but the menu, uniqueness, and location do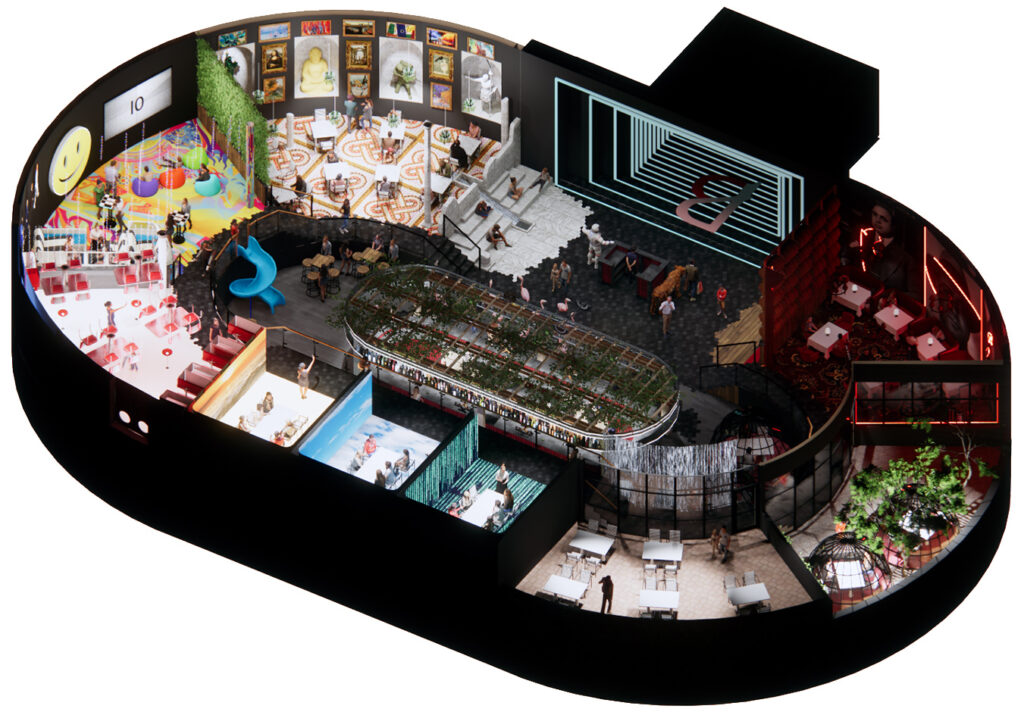 So the stakes seem high for restaurant operations to excel at making every dining experience memorable. Given the passion for adventure, it's no wonder that consumers express a preference for paying for an experience rather a product. Blending product and performance may be a recipe for success. TK Architects is a leader in the experiential design market – let us help you in creating your dream.
Chad H. Philhour