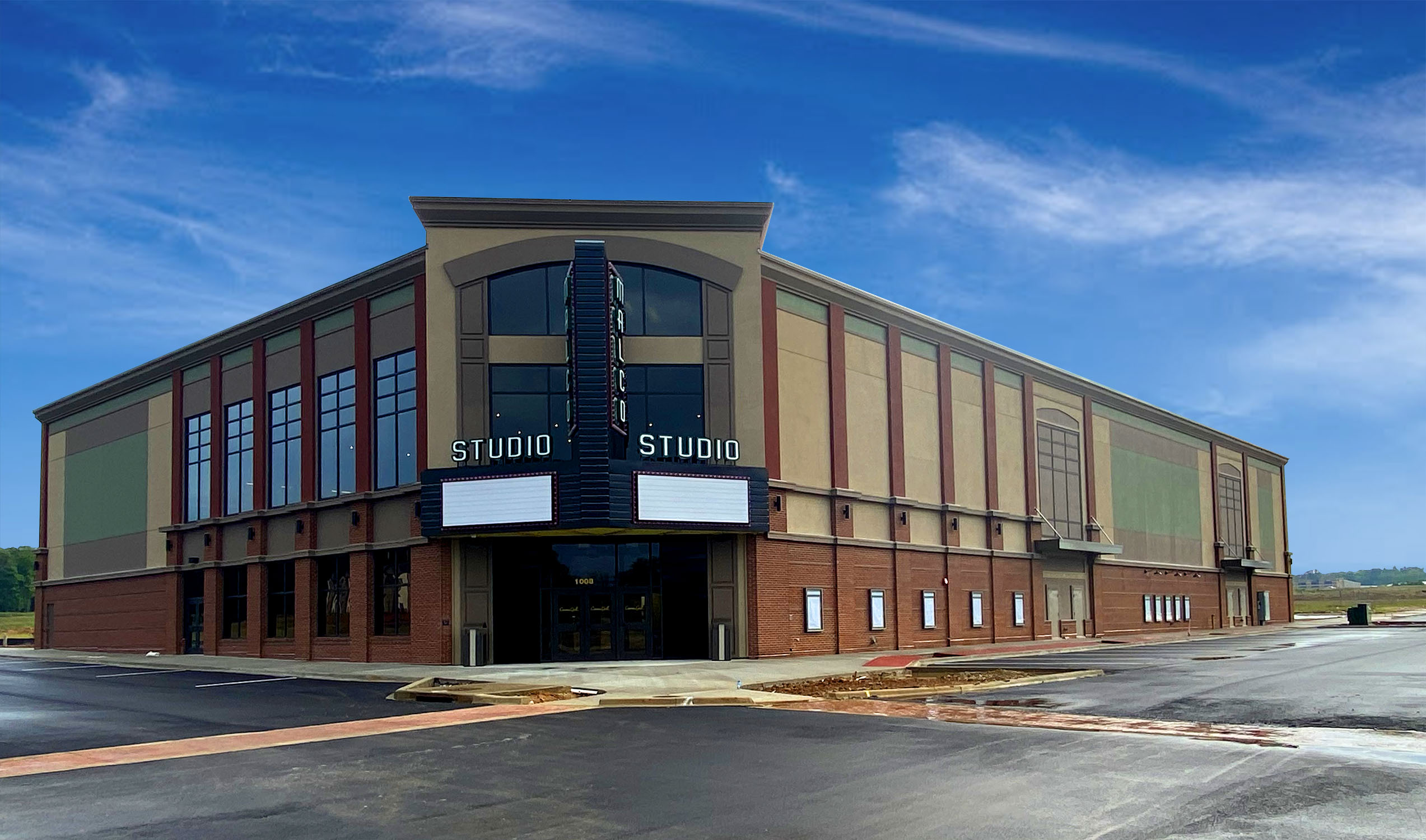 June 15, 2020
The Malco Studio movie theatre at Greensborough Village in Jonesboro, AR is situated at the most prominent intersection of the new 200-acre mixed-use development. Malco Studio is an 8 screen, reserved seating, recliner cinema with a full kitchen, and at-your-seat service. It will become the anchor entertainment attraction among creative restauranteurs, boutique shops, other niche retail, and multiple residential units.
The cinema has been designed to meet the needs of an entertainment and shopping experience, unlike anything Jonesboro has ever seen. It's what the market has been asking for.

Founded in 1981, TK Architects is a full-service architectural firm that offers all professional design services in-house to simplify and streamline coordination, including: Architecture, Interior Design, Graphic Design, Structural Engineering, Mechanical, Electrical, and Plumbing Engineering. The firm's focus is entertainment architecture and engineering, including cinema, bowling, bars/lounges, food service, and entertainment centers worldwide. TK Architects provides the right services at the right time to meet client's specific needs, including: New Buildings, Tenant Interiors, Renovations, Facility Upgrades, and Maintenance.

For more information about TK Architects please visit www.tkarch.com or contact Jack C. Muffoletto, at jcmuffoletto@tkarch.com