By Mike Cummings, TK Architects Principal
February 2015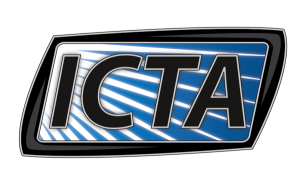 Last week it was my pleasure to attend the International Cinema Technology Association's annual seminar series in Los Angeles.  It is one of my favorite events of the year – it always starts on Monday night with a crowd pleasing event – a cocktail party.  Food and drinks with friends, it does not get much better than that.
The seminar series had a record number of attendees – 250 registrations.  ICTA has grown to include 61 members from the international community and a total of over 200.
Industry update – John Fithian, President of National Association of Theatre Owners
He began by saying thank god 2014 is over; summer 2014 was down more than 15% from 2013. Why? There were 11 fewer movies in 2014 that cost more than $100 million to make.  2014 box office was $10.35 billion which is down 5.3% from 2013.  Average ticket price increased from $8.13 to $8.17.
Content is king and 2015 is looking much more positive with several franchise series movies; it is off to a great start with an unexpected hit like American Sniper.
Exhibitors are striving to improve the experience and offer broad choices for their customers – luxury seating, a range of food & beverage options, PLF screens and new things like 4D.
On the technology front the digital conversion is 96% complete in the US.  Other initiatives include interoperability standards, satellite delivery, immersive audio standard, laser projection, High Frame Rates, and High Dynamic Range.
Challenges (the same) – windows, government intervention, and diverse content
Windows – Common business model with studios (a lot of saber rattling) – Electronic VOD prior to DVD, Netflix, IMAX (crouching tiger hidden dragon 2), Amazon Movies, The Interview.
Government Intervention – Obesity, calorie labels and food & beverage.  Disability front – captioning.
Diverse product is needed.  Provide choices throughout the year.  Family product is critically important.  R rated movies are 54% of the total movies released and average $12 million in box office.  PG-13 moves average $44 million and PG movies average $42 million.  John feels very strongly that movies should reflect society and talked about roles for women and diverse ethnic groups.  What are we saying to our children?  What kind of role models are there on screen?
Panel Discussion on Immersive Audio Learning Curve,
There are now over 1000 screens with immersive audio systems.  What have we learned?
Overhead speakers, safety and installation difficulty in existing facilities are primary problems.  Other than cost of course.
Time frame is typically 60 to 75 days from decision to installation because approval is required from system provider.
Speakers also have to be aimed so mounting brackets have to provide this capability.  MDF would create a better speaker but plywood is superior from a strength and moisture resistance standpoint.  Reducing speaker weight is a very good development
Laser Illuminated Projection (LIP), Joe DeMeo
LIPs use the DLP chips.  RGB projectors are available up to 60,000 lumens and BDD up to 6000 lumens.  Joe predicts that all PLF auditoriums will have LIP within 2-3 years and all new auditoriums within 5 years.
Laser Regulatory Update – Jan Daem and Pete Lude
European regulations now treat laser illuminated projection the same as xenon illuminated.  There are two types of safety regulation – consumer and workplace; in the future they will be professional versus consumer.
LIPA expects the IEC regulation to be adopted by the FDA late in 2015 or possibly in 2016.  They will be issuing a Laser Notice of Rulemaking in the next few days.  The end result will be that no variance is required for LIPs up to 100,000 lumens.
Live and Recorded Entertainment Panel – includes Mark Collins, Bud Mayo and Gabriel Morales
Gabriel Morales reported on their success with World Cup showings.  They initially tried the program for the 2010 World Cup and had more than ¼ million attendees and generated nearly $2 million in revenue.  During the 2014 World Cup their attendance grew to ¾ million generating over $4 million in revenue.  They utilized 290 theatres and 1355 screens for the program.  During the three Mexico matches, the auditorium occupancy was 91%.  He reported that food and beverage sales were much higher than for movies.  The Cinepolis live and pre-recorded entertainment program is more than 50% sports, 29% documentaries and also includes reprise movies.  He indicated that live events perform better than pre-recorded, and that pay per view events is particularly successful.  Content examples are WWA, music concerts, Opera, and documentaries like Metallica and Cirque de Solei.
Johnathan Daem and Bud Mayo are the leaders of the alternative content group on Linked in.  Bud's track record at Digi-plex achieved 5% of total revenue for alternative content.  He believes that 20% is achievable.
Johnathan reported on UK event cinema which has experienced 500% growth over the past six years (2009 to 2014).  He mentioned the Event Cinema Association and said we should all watch their trailer.
One example is the success of Dr. Who, a BBC program.  There were 10 million that showed up in a cinema for an early premiere (a few days earlier than TV).  Prices for Arts events are 2 to 3 times cinema ticket prices.  The revenue stream for the exhibitor also includes per caps and advertising.  The most challenging part is the IP rights, but there are distributors (and the studios) that manage them.
Marcus has stopped calling it alternative content, and now thinks of it as events.  The whole approach to marketing and scheduling is now driven by this approach.  Mark believes that 5% of revenue is certainly achievable but that 20% may be overly optimistic.
Movie Loudness – John Allen
John explained the primary reasons that movies are too loud in an auditorium when the system is set at 7 (the designed set point).  First there is the difference between pink noise levels in an auditorium versus a studio that results in a 1.4 dB increase.  Equalization errors can add 2 to 3 dB, and incorrect microphone calibration can add 1 to 2 db.  The combination of these leads to normal system settings of 4 to 4.5 to achieve the proper sound pressure levels.
Exhibitor Round Table – Moderated by Michael Archer
Panel included David Pflegl of Carmike, Dan Huerta of AMC and Mark Collins of Marcus 
Digital conversion is now done, have you gained operating efficiency?
Huerta: AMC is about 30 days past their last conversion; he believes they have achieved operational efficiencies on a day to day basis.
Collins: their programming is now fully realized including trailers, so now his attention is on upgrades and refreshes.
Pflegl – As an early adopter, their conversion has been completed for a while.  He wonders what they might have missed and what they can do better.
Costs of digital versus film projection:
Pflegl – Carmike has found the operation costs to be three times film – maintenance contracts, software, and lamps.
Huerta: AMC has found the costs to be higher; he would estimate 20 to 30 % higher for non-3D.  Costs for 3D are significantly higher particularly for lamps.
Collins: Lamp costs are four times film.  Marcus is offsetting some of those increased costs by doing advertising, event cinema, and pre-show in house.
What do you think about maintaining and replacing the systems?
Huerta: AMC purchased extended warranties so they have not replaced yet; their year 7 and beyond budget does consider replacement.
Collins:  They converted quickly 2-1/2 years ago so all of their equipment is essentially the same age and will likely be replaced the same way.  He noted that the old 3D equipment is becoming problematic.
Pflegl – Carmike has older equipment and plans to hold onto it as long as they can.
How do you address second screen (smartphones)?
Collins: we cannot hide from it; we need more events that bring people in.  Right now the consensus seems to be either/or.
Huerta: the recliner conversions have dramatically increased their mid-week attendance from adults and those customers do not want smartphones in the auditoriums.
Pflegl – our film executives target each movie differently.
We all understand that we have to keep cinema technology ahead of devices; what has been your experience with alternative presentations?
Huerta: we had 70 or 80 screens that showed the two movies released in High Frame Rates; there was not a real bump in attendance.
Collins: cinema has always utilized the latest technology but we need to be careful that the consumer does not jump ahead.
What has been your experience with Immersive audio?
Pflegl – we have three auditoriums and the response has been very positive.  I do not know if it was specifically the audio or other features of our Big D, or a combination.
Huerta: we have nearly 30 of them all within PLF auditoriums.  It has been extremely well received and a big part of the best environment.
Collins: we have 13 Atmos and 1 Auro, all in UltraScreen auditoriums. They are very popular but it is difficult to separate any one factor.
Are you doing anything with Laser Illuminated Projection?
Huerta; we are testing in big screen locations
Collins: we are testing in PLFs.
Pflegl: we are testing and are encouraged by increased light levels.
What do you think about 4D?
Plegl: we have used D-Box and are happy with the financial results.
Huerta: we have little experience but I know it is well received in Mexico.
Collins: we tested a full auditorium; it was a struggle.  He thinks it needs to be a special location and holds some promise for events.  Content (as always) rules and has to be consistently available.
PLFs are performing very well.  What is your strategy for locations?
Pflegl: we include one in every complex; at least a 60 foot screen.
Collins: we include one in every complex unless it is full food and beverage "bistro" only.
Huerta: we have 147 IMAXs and several AMC brand; we evaluate them for every location.  The returns are not the same as the recliners have been.
What has surprised you?
Pflegl: the revenue from alcohol sales.
Huerta: The response to the power recliner.
Collins: I agree with both of those; we seek a liquor license for every location.  The reaction to recliners is amazing; we have actually grown the business not just stolen customers from other locations.
What do you think seat utilization will be when everyone has recliners?
No answer.
Cinema Design and Construction in Compliance with the New Energy Code
Moderated by John Wolski, participants – Mike Cummings, TK Architects and Roger Maddox FTCH 
The primary topic for the panel was the new California Title 24, Part 6 Code that went into effect July 1, 2014.  It is part of an ambitious goal for commercial construction projects to be Net Zero energy usage by 2030.  This means buildings will have to produce as much energy as they use; or purchase the necessary power from renewable resources.
California is one of twelve states with the most stringent energy codes.  The primary effects of the energy code are compliance documentation, envelope requirements including cool roofs, solar ready, lighting controls, power metering and distribution, daylighting (although there is an exception for cinemas), and commissioning.
The requirements also apply to remodeling and renovations and the basic trigger is that anything that requires a building permit must be in compliance.
Immersive Technologies
Theodore Kim, 4DX, Screen X.  He was at the recent CES and found you could outfit a pretty decent home theatre for $3000.  This is real competition when it costs a family of four an average of $76 for the cinema.  Why not try something new?  4DX has 150 locations in 30 countries as of the end of 2014.  They expect to add about 50 per year.  The LA Live Regal location is the first in the US.  That single auditorium is producing twice the revenue of an average theatre complex.  There are 75 Screen X locations in Korea and one in the US.  They expect to have 500 locations by 2020.  Advertising revenue is huge.
Don Jamele, Media Nation.  Their MX4D system included luxury seating, immersive sound, and large screen and MX4D effects.  He said there is a very specific market for the 4D experience.  Movies types are action, adventure, sci-fi, suspense, animation and movies based on comic books.  They are five of the top six genres in terms of box office revenue.  Their average customer is 32 years old, earns $75K+ and is tech savvy, adventurous and follows trends.  68 percent of them purchase concessions.  Media Nation has 130 locations in 30 countries.  There were 38 films available in 2014 and they are planning on 48 in 2015.
Frank Tees, MIT – there seating is called Cine-Satin.  They are economical compared to other options so you can fit out a whole auditorium reasonably.
Their seat utilized an Irwin luxury rocker, and they are working on a recliner version.  It includes a disable switch (allowing customer control) with an automatic reset.  Consider a PLF or PSF.
Michael Paquette, D-Box: they have 315 locations in 25 countries and have encoded more than 150 movies.  Theirs is a flexible business model – a whole auditorium, a couple of rows, a group of seats in the center, whatever works for you.  D-Box has a separate base so you can use it with recliners.
Cut to the Chase at James Bridges Theatre at UCLA
We watched several clips including a short film featuring academy leaders (the countdown at the start of a movie) from four countries.  Chase scene clips were "Bullitt" and "The French Connection", generally acknowledged as the best ever, plus one from "What's Up Doc?" that I had not seen before.  The surprise feature was a 1924 Buster Keaton Film "Sherlock Jr." on 16 mm.  The physical stunts that he performed and recorded – without CG – always amaze me.
With the digital projection conversion 96 percent complete, Jess showed us a tribute to the death of the projection booth.  It was essentially a compilation of projection booths on the big screen; there were more than 30 credits.  I had no idea.
Barco Escape at Cinemark 18 and XD Theatre at Howard Hughes Promenade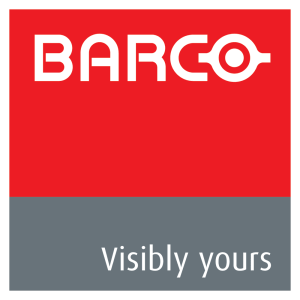 Todd Hoddick, Barco and Ted Schilowitz, Futurist at 20th Century Fox
We saw a demonstration of some of the potential of the Escape system including most of the footage from "Maze Runner" (7-1/2 minutes).  This location was part of the test and Barco is still learning about the system and its capabilities.  Some refinements will include a smaller gap between the screens and a curtain system to cover the side screens when they are not utilized.  The coolest thing we saw was a commercial shot by Red Bull.  They were introduced to the system and came back a few weeks later with the material.  It was shot by a paraglider in the mountains with three GoPro cameras.  We also saw a few minutes of the Tony Bennett and Lady Gaga concert footage; it was fantastic.  I can see the real potential for events, gaming, advertising and the right genre of movies.  We also saw part of a "reimagined" movie: "The Devil's Double.".  It is not necessarily a movie you would think of for extended content, but the studio was interested in showing the potential.  Barco is targeting a medium to small auditorium for Escape.
Industry Interview; Mark Chrisitansen, VP Paramount interviewed by Paul Dergarabedian, Rentrack
Content is the key; movies bring people into the theatre.  They expect to have a great time, get a good value and an experience they cannot get at home.  We have to differentiate the movie theatre experience from alternatives.
How has digital movie distribution changed the business?  It definitely provides more flexibility in post-production; we can turn around the final product quicker – editing.  Estimate that digital has shaved three weeks of the time to complete.  Satellite is the logical best distribution model but it is not available everywhere, so we use multiple formats.  The proliferation of versions is problematic for the studios – multiple languages, censoring, etc.  It is simplest to distribute all versions at once, but that leads to larger file sizes to transfer.
Cinema IT Systems, Alan Roe, Jack Roe USA
IT Infrastructure in cinemas now includes POS and ticketing, mobile, signage, website, CRM (loyalty programs), phone and SMS.  There were 40 million calls to US theatres last year, most seeking movie showing information.
The systems are well understood and utilized.  There are really two approaches – a single source provider, or multiple systems with integration by exhibitor.  The trick, quoting Wayne Gretzky is "to skate to where the puck is going, not where it is".
Digitization has also lead to standard processes and workflows, particularly assigning movies and pre-show to specific auditoriums.  You can also drive custom advertising offers to segments of the audience.
Digital Signage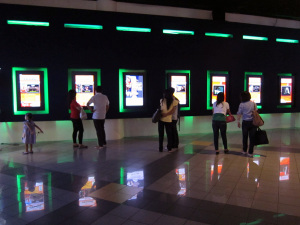 Jack Roe – they provide scalable digital signage that is economical to implement.  The primary cost is programming it, keeping it fresh and up to date and dealing with the competing interests.  Solutions are not one size fits all.  He presented case studies for an initial implementation for box office signage – $5000 for three screen ticket booth, 12 screen $30,000 with 27 monitors.  Each has a 5 year payback reasonably.
Barco – lobby enchantment system allowing you to monetize the audience that passes through your lobby.  They are targeting the younger audience.  According to a Neilson study in 2013 the 12 to 24 age group is going to the movie theatre less often (21% less from 2002 to 2013).  Their system is designed to appeal to that audience.
Christie – Their system is characterized as an Experiential Interactive Multi-Platform "from the street to the screen".  It is already happening in public spaces but not in cinema and lobbies.  He mentioned Levi's Stadium and Social Tree at
Changi Airport as examples.  The hardware is provided by Christie and the business model is revenue sharing.  The Emagine Cinema in Macomb has this system installed.  They think of it as "gamification".
NEC – their products are well known and utilized, and do not include a particular business model, just the hardware.  NEC has 32 to 80 inch touch screens available, as thin as 3.5 MM.  Their X-HB is high brightness for exterior applications and UHD – ultra high bright.
Manufacturers Presentations
Several new products were showcased during the manufacturer's portion of the program.  Highlights included immersive sound systems, laser projection, luxury and 4D seating.