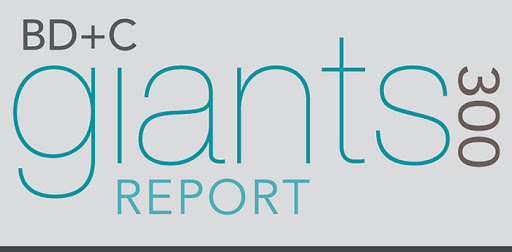 TK Architects is featured in Giants 300 Report in Building Design + Construction – July 2015 magazine Issue!

TK is listed as one of Top Architecture/Engineering firms in the United States.

The editors of Building Design+Construction magazine presented their findings of their annual Giants 300 Report, which ranks the leading firms in the AEC industry for building-type revenue, green building work, BIM revenue, and more across the United States.

The BD+C editors also compiled the top management innovation examples and advice, featuring TK as the 1st example:

GIANTS 300 REPORT: 21 practice management innovations from architecture Giants | Building Design + Construction

Design firms have gone all out with management innovations in the last year. Check out which ones might work for your firm.

1. Hone your client relationships. TK Architects creates annual relationship plans for current and prospective clients. Plans cover marketing opportunities, improvements to the firm's service and delivery, and face-to-face "touch points" in the office or at industry events. Project managers must contact major clients every week. TK audits completed projects to gauge client satisfaction.

View other other innovative management tricks and read the full article HERE.

See the complete Giants 300 List at BDCNetwork.com or HERE.