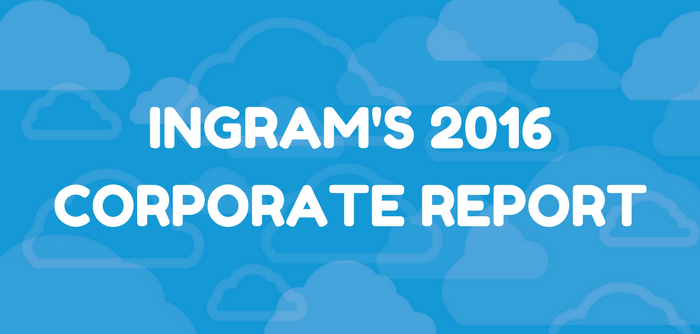 July 2016

For the 8th year, Ingram's "2016 Corporate Report 100" names TK Architects International one of Kansas City's 100 Fastest-Growing Companies. TK Architects has shown the Annual Average Growth Rate of 26.33% and current growth of 79%, which placed it in the 80th spot. For 35 years TK Architects International has been a leader in entertainment and cinema design and has shown tremendous growth. TK Architects does business nationally and internationally.

80. TK Architects International

8th Year

Growth: 79.00%          Average Annual Growth Rate: 26.33%

Gross Revenue:           2015: $5,699,247      2012: $3,183,871       Full-time employees: 43

Just 43 strong in employees, TK Architects International really is global, providing concept, interior design, architectural and engineering services in-house, with a primary focus on the design of cinemas and entertainment facilities. The public gathering spaces it designs include movie theaters, bowling alleys, bars, restaurants, cafes, and other venues.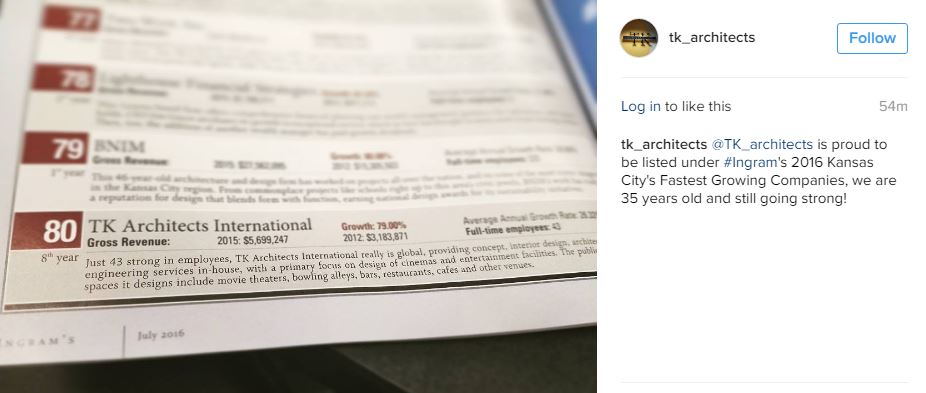 TK is the named the 100 KC's Fastest Growing Companies

Follow TK Architects on Instagram @tk_architects for this and other visual news updates