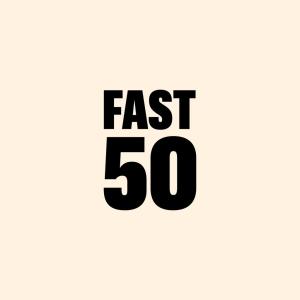 TK Architects gets a memorable notice in Kansas City's "2015 FAST 50: Fastest Growing Area Businesses" List.

Kansas City Business Journal compiles data from numerous applications, and selects businesses with fastest growing rate.

It publishes an annual list of businesses ranked by average annual growth rate 2012-2014. TK Architects has shown its 27.4% average growth in the past 3 years placing it into the Top 50.
The Kansas City Business Journal's Fast 50, our List of the fastest-growing area businesses, is an impressive lot. The listing features companies with three-year average revenue growth ranging from a remarkable 27 percent to an astounding 1,000 percent.

Such rapid growth — especially when it's more than a one-year bump — is a common destination for companies, but there are a number of paths to this goal. For that reason, we've broken down this year's Fast 50 into categories that indicate the general path they've taken.

The categories help sort out young companies that are beginning to catch fire from those that have made leaps with the help of acquisitions or mergers. They indicate which companies have prospered by finding a unique place in the market and those whose smart positioning has helped elevate them to the top of rising industries.

The Fast 50 is no novelty or numerical beauty contest. It's a prospecting list you can use to spot companies that are best taking advantage of current business conditions and companies whose growth will require new space, new equipment or different types of professional services.

The List also is valuable for identifying larger trends. For example, this year's Fast 50 reflects the return of the residential real estate market — with growing demand for both houses and apartments. The List also chronicles the changing nature of the advertising industry, as digital and social media marketing help some agencies establish their names and others to prosper with new mixes of services.

In the following pages, you'll have a chance to learn a bit about this year's Fast 50. Then, be sure to register for a panel discussion on July 23 at The Ritz Charles featuring leaders of a handful of this year's Fast 50. You'll have a chance to hear how they were able to identify — and act on — growth opportunities.

More details can be viewed at KC Business Journal HERE