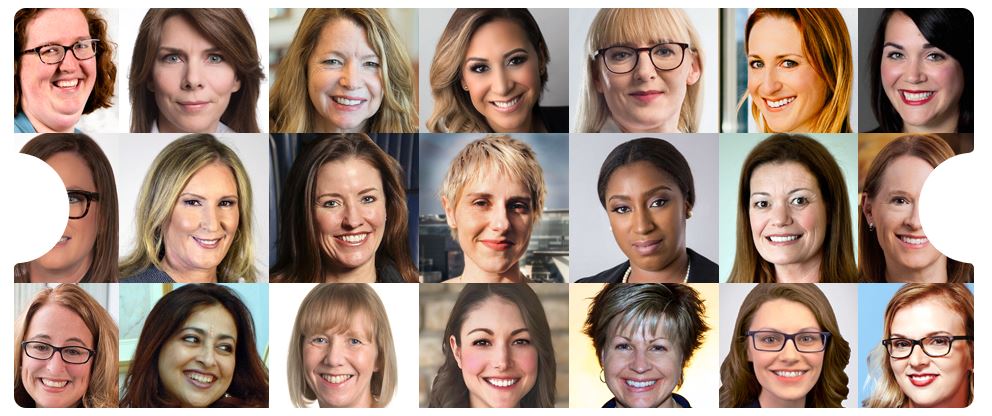 So far, 2020 has been an eventful year for the international cinema exhibition industry, and not in the way we all hoped. That said, before the global COVID-19 pandemic struck, the previous twelve months were marked by some incredible achievements by the women in our industry. And so, Celluloid Junkie is proud to present the fifth "Top Women in Global Cinema" list, especially during these trying times.
Their female-majority panel reviewed hundreds of suggestions and nominations, made decisions, un-made decisions, and eventually arrived at the list found in the article. There are so many impressive women in our industry that, rest assured, the list was more difficult than ever to compile. Still, Celluloid Junkie strived to maintain a balance between geographical locations, accomplishments, and recognizing new talent, where possible.
We salute each and every woman in the industry, on the list or not. This is just a small way of acknowledging all that these incredible women have achieved.

Congratulations to two of our very own, Principal Theresa English and Sr. Principal Tamra Knapp on being named in the Celluloid Junkie Top 50 Women in Global Cinema for 2020.

Celluloid Junkie is the leading online resource dedicated to the global film and cinema industry. Celluloid Junkie is squarely dedicated to the place in which the movies play out – the cinema. They track the business, technology, personalities, events, trade shows, news, and trends that relate to the world of motion picture exhibition. You can get your daily fix of all things cinema at Celluloid Junkie from the people who know it and live it every day as industry insiders.